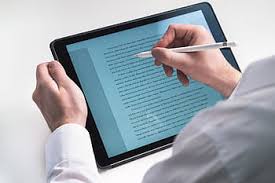 On 06 December 2019 the Ukrainian Rada (the Parliament) passed a law adopting an important amendment to the Code of Labour Laws of Ukraine. 
In particular, it introduces a new Article 5, whereby electronic documents drawn up  according to Ukrainian law are considered written documents for the purpose of labour law.
The law will make possible conclusions of labour contracts between employers and employees in electronic form.
The law is entering into force on the day following the date of its official publication.
Please feel free to contact us if you wish to be updated on the publication date or if you need other assistance in labour issues.