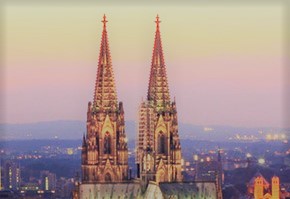 Juralink is pleased to announce the opening of its new office in Cologne, Germany. From there, we will offer specialised assistance to German companies doing business in Russia and to private persons seeking help on Russian related issues. We believe it is important to have an expert on location, to meet and discuss matters in person.
Your legal issues will be in the capable hands of our senior lawyer Anna Fischer, who is heading the Cologne office.
We hope to serve our German clients even better and look forward to be in touch.