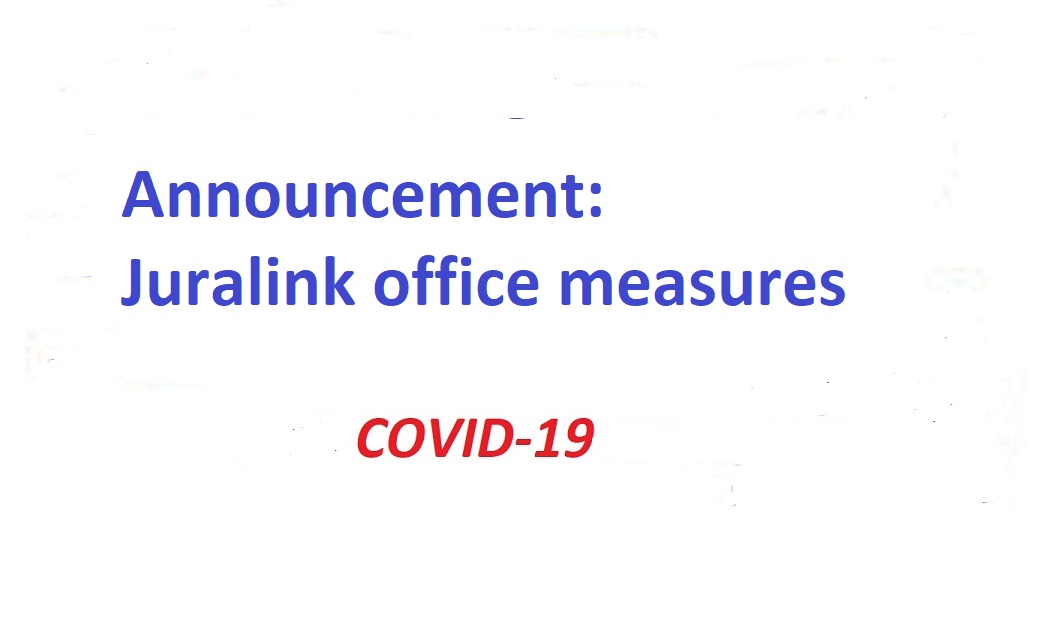 Dear clients and partners,
In the fight against the spread of the COVID-19 virus, the Moscow authorities have taken several precautionary measures (for more information: https://www.mos.ru/city/projects/covid-19/).
Juralink has also taken health and safety measures. That is why starting from today, we will mainly be working remotely. Therefore, please be advised that the signing of original documents will be held once a week – on Thursday.
We are doing everything we can to make sure that our availability and quality level will not suffer from this measure.
You can check our website for updates about our situation and any legal advice related to the circumstances.
We remain at your disposal for any questions.
Best regards,
Juralink