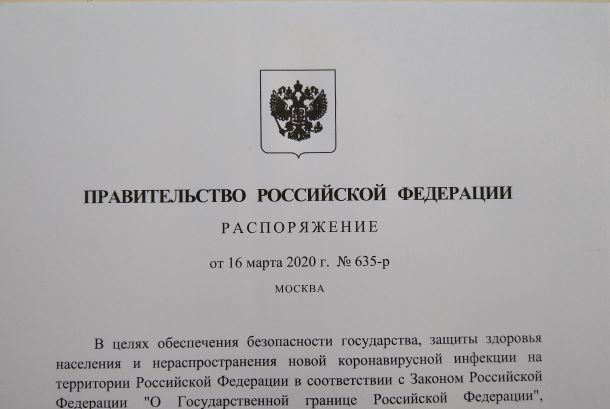 From March 18, 2020 until May 1, 2020 there will be very severe restrictions for entry of foreigners into the Russian Federation. This measure is taken to prevent the spread of Covid-19. It is set out in the Russian Government Order № 635-Р issued on March 16, 2020.
Foreign business travellers, tourists and foreign family members will not be permitted to enter the Russian Federation, and this also applies to entry via Belarus and to citizens of Belarus.
Also, the Ministry of Foreign Affairs of the Russian Federation temporarily suspends the acceptance of documents, execution and issuance of all categories of visas to foreign citizens and stateless persons.
Some categories of foreigners are exempted from the Order, such as diplomats, representatives of international organizations and their family members, people working in international road, rail, maritime and air transport and people visiting for the funeral of a close relative.
Persons with permanent residence in Russia can also return back home.
The Ministry of Internal Affairs of Russia and its territorial bodies likewise temporarily put on hold the acceptance of applications, execution and issuance of:
– invitations to enter the Russian Federation, and
– work permits for these citizens.
Please contact us if you require more information.
For your reference: Order 635-р (Russian only): http://publication.pravo.gov.ru/Document/View/0001202003170002