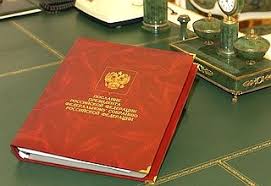 Unexpectedly, on 15 January 2020, Russian president Vladimir Putin announced a radical overhaul of the constitution. It is to include about ten changes to the constitution and would distribute powers is a different manner, giving the parliament more authorities in some cases. Overall the Russian Federation is to remain a 'strong presidential republic'.
The same day Mr. Dmitri Medvedev offered his resignation as a prime minister. In his place, former head of the tax service Michail Misjoestin was appointed. Mr Medvedev will take on the rol of vice-president of the Russian Security Council.
There are however still many questions on the potential impact of these changes and the reasons behind them. Possibly they will allow for a new role of Mr. Putin after 2024 when his presidential term will end.
For more information please refer to https://raamoprusland.nl/en